Luxury Travel Advisor
Suzhou, China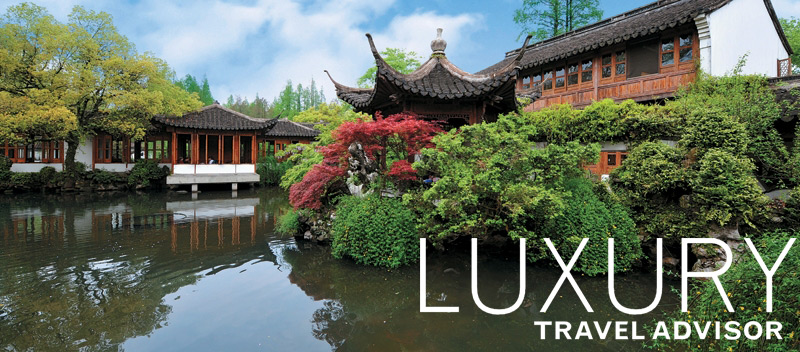 What was once tacked on as a day trip from bustling Shanghai, China, the neighboring city of Suzhou (pronounced "SOO-Joe") has come into its own, thanks to sophisticated infrastructure, UNESCO World Heritage Sites, romantic gardens, world-class museums and options to explore history, cuisine and architecture. Located in the center of the Yangtze River Delta in the southeast Jiangsu Province, Suzhou is 70 miles west of Shanghai, and easily accessible from three airports that offer non-stop flights from several North American cities. The most convenient, Shanghai Hongqiao International Airport (SHA) has bullet train service to Suzhou that will reach in just 30 minutes.
Travelers to Suzhou will discover a mix of ancient and new, thanks to a commitment to historic preservation coupled with modern neighborhoods such as the SIP, a.k.a. Suzhou Industrial Park, home to the largest Ferris wheel in Asia and the world's largest sky screen. We suggest spending your day exploring Suzhou's World Heritage gardens, lush canals and ancient neighborhoods, then head to SIP's Harmony Times Square in the evening for an awe-inspiring light and music show, 7 p.m. daily.
We stayed at the Marriott Suzhou, which we found to be a luxury hotel within Suzhou's ancient city walls; it's also in a good location from which to visit main attractions. The hotel's grand lobby with its hanging crystal chandeliers, gleaming marble and water features has staff positioned at well-trafficked intersections to direct guests to its restaurants, spas, meeting spaces and gardens. With English spoken in few places, business and leisure travelers will appreciate that nearly every employee here speaks English and can offer guidance on anything — from directions and subway stops to restaurants and shopping. For special requests and excellent tips, reach out to Chief Concierge Andy Zhou (Andy.Zhou@marriott.com). For day trips that cover significant ground, we recommend hiring a professional guide. Hint: Suzhou Peace International Travel Service is one of the best.