Nile Cruises, New Ships Up Next for Viking
Travel Agent Central // April 2017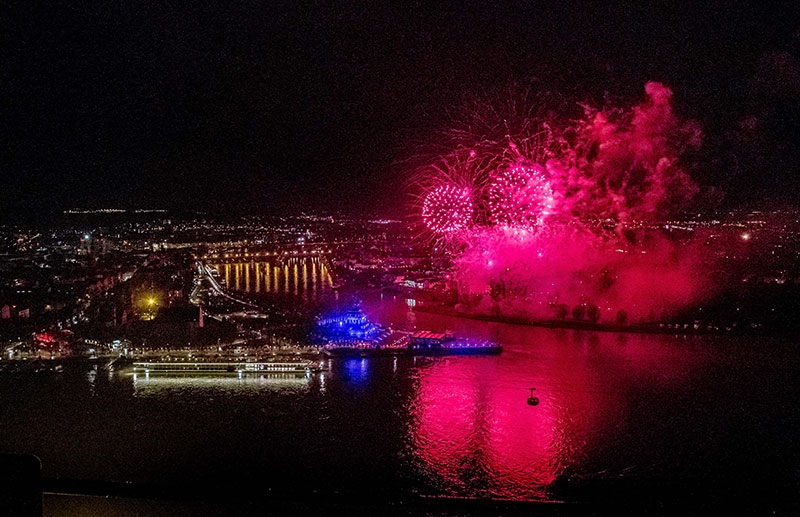 Last month Viking River Cruises celebrated 20 years and christened its only two new Longships of 2017, the Herja and Hild, in Koblenz, Germany. Travel Agent was at the event with a look at what's next for the river cruise line.
The new ships will sail the Rhine on a new route, Paris to the Swiss Alps. At the event, as curious Koblenz residents looked on, guests strolled between velvet ropes and down a red carpet to an orchestra playing below the grand equestrian statue of Kaiser Wilhelm I at the famous confluence of the Mosel and Rhine rivers. Decorated with white and red balloons, the Herja and Hild were stationed behind a tented podium, as the staff cheered on the celebrations. Regional 2013 Riesling flowed from the estate of Viking Hild godmother, Dr. Princess Stephanie Löwenstein-Wertheim-Rosenberg, who serves as CEO of Weingut Fürst Löwentein, a family-owned winery in Lower Franconia. Incidentally, her family's ancestral home, built in 1725, is a Privileged Access stop on a Viking cruise.
The christening festivities continued with music and a four-course dinner within a glass-walled, chandelier-filled, Viking-crafted, pop-up event space on the closest point to the Rhine/Mosel rivers, followed by a surprise nighttime cable car adventure (a first in Koblenz history) toward the hilltop Ehrenbreitstein Fortress, where white-gloved waiters poured magnums of champagne as guests were suspended over the Rhine to watch a fireworks show below.